Podcasts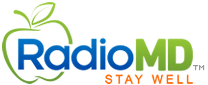 Tune in to MemorialCare's NEW podcasts. Each 10-minute, weekly segment will offer listeners practical, useful advice for a lifetime of good health. From managing weight to keeping your heart beating strong, you'll find valuable health information on our station, presented by knowledgeable physicians and health experts.
---

I have also done lots of travel writing for TradetoTravel.com
Founded in 1991,Trade To Travel was the first luxury vacation property exchange company in the U.S., and today remains the most successful; boasting over 1300 private homes, villas, condos, yachts, and private airplanes from which members can choose. It's been my honor to experience many of these properties first-hand in order to write about them. These blogs are often turned into marketing pieces for the owners of these properties, as well as being posted on the Trade To Travel web site.
I'm also engaged in public speaking events on the topics of travel, voice overs and the state of Radio.
---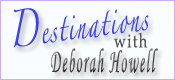 This was a one-hour live show from 1 to 2 pm EST called "Destinations with Deborah Howell" on www.nexttripradio.com. I interviewed experts and travelers about exotic destinations and travel trends and offered travel tips on great restaurants and accommodations on and off the beaten track.