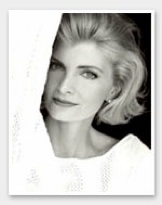 I am currently the afternoon drive host of "The No Stress Express" from 2-7 pm on 94.7 The Wave in Los Angeles; I also lend my voice to various commercials, promos and imaging for this A/C station and many others. For over 20 years I ran the gamut of radio formats in New York and LA- working full time for Power 106 FM LA, Hot 97 NY, Kiss FM NY, CD101.9 FM and Sirius Satellite Radio–plus I've been on the air in Tokyo continuously since 1991. Along the way, I've worked hand in hand with clients as varied as VH-1 to JW Marriott, Walgreens, PaperMate, ABC and CBS TV,  Aruba Tourism, The National Heart, Lung and Blood Institute–to narrating software projects for Black and Decker, Camtasia, Dun and Bradstreet, Liberty Mutual, to hosting the urban "Sounds of the New York Underground" and "American Dance Traxx."
I specialize in medical and technical narrations as well as commercials for Radio and TV.
As owner/operator of Topanga Studios in Malibu, California, I produce cost-saving voice-over and audio projects for companies and individuals, narrate audio books and industrial scripts, and host international radio shows and voice promos for Radio and TV.
---
I specialize in long, difficult copy (scientific and medical copy are my faves) and have enjoyed doing campaigns for ABC TV (Desperate Housewives, Walgreens, Audi, Aruba Tourism) Polygram TV, HCTV, Chef Daniel Boulud, JW Marriott, Hyatt, HealthNet Radio, CBS Radio Los Angeles, countless top market FM radio station promos, and IVR and corporate presentations from my ISDN-equipped broadcast quality studio. I look forward to working with you on your next project!